This is our preferred coating package that provides the absolute best benefits for the end user such as overall protection, durability, cost, & performance. It provides a very realistic warranty of 9 years & once applied can be used in just a short 12 hours. This "Crystal Serum Ultra" package covers everything involved start to finish once your car is dropped off. The washing, decontaminating, clay barring, polishing, paint correction, & coating of the paint, windows, wheels, calipers, & trim all included.
Starting At:
Small Cars: $1500 Medium Sized Cars: $1750 Large Cars: $2000
Why Crystal Serum Ultra?
Crystal Serum Ultra is the best paint protection you can get, it keeps your car looking glossy and new, prolonging the life of your paintworks perfect finish.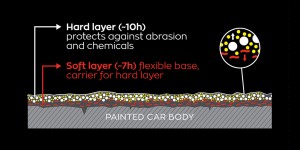 Key to Crystal Serum Ultras performance gain is the introduction of a revolutionary new 7nm nanoparticle alongside an existing 20nm nanoparticle, and increasing the ratio of crosslinkers which reinforce and thicken the top layer of the coating.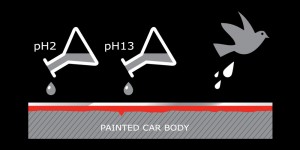 The hard 10h top and softer 7h base layer offer improved swirl resistance over regular 9h paint protection coatings. Compared to standard ceramic paint coatings, Crystal Serum Ultra can withstand even the strongest wash chemicals and bird droppings.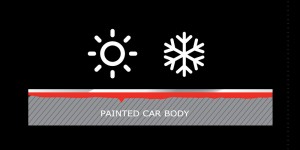 The molecular structure of the hard top layer is exceptionally chemical resistant. Crystal Serum Ultra can withstand even the strongest wash chemicals and bird droppings.
An additional benefit from having a flexible base layer and hard top layer is that Crystal Serum Ultra is very resistant to extreme heat changes, even from -40 degrees Celsius to +250 degrees Celsius.
Crystal Serum Ultra can be applied either as a stand-alone paint protection product, or for the best hydrophobic performance, it can be over coated with Gtechniq EXO or C2.
The specialist nature of this paint protection means it can only be applied by a Gtechniq Accredited Detailer, find your nearest accredited detailer.